PlanetiQ:

Radically improving weather forecasting with advanced satellite sensors.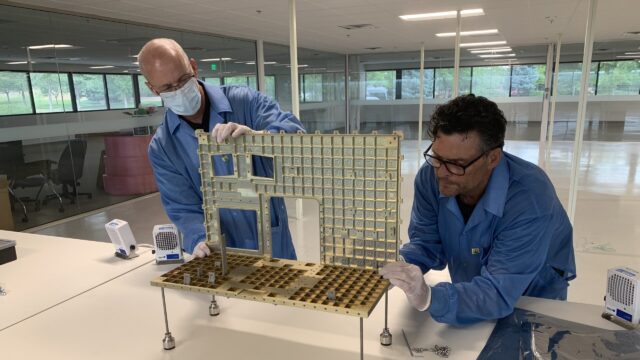 The volatility and frequency of extreme weather is increasing, resulting in more than a billion-dollar disaster each month in the US.
PlanetiQ is revolutionizing our understanding of Earth's atmosphere in order to address the costs associated with more extreme weather. Their proprietary sensors measure Radio Occultations at scale, providing key atmospheric data to radically improve weather forecasting, planning, climate modeling and adaptation. The Company's product provides high-resolution weather data to improve and extend forecast accuracy. This level of accuracy and visibility enables communities, industries and governments to plan much more efficiently and effectively, thereby saving lives, mitigating damage, and preserving resources.
Because PlanetiQ's satellite sensors will be able to "see" the weather globally at all elevations above the Earth, they will also be able to quantify climate change—a required first step in mitigating and adapting to it.
Q & A with PlanetiQ
What motivated you to found your company?

Having helped facilitate many experimental space missions, including early weather and climate missions, and finding out the serious lack of fundamental data feeding the numerical weather models, my colleagues and I knew this should be our next focus. Since weather models are estimating global weather today in order to forecast it for tomorrow, and since we know how to generate the missing global data, we started PlanetiQ. We developed a flight instrument and a mission to supply superior global atmospheric sounding to relevant government agencies and commercial applications. It is inspiring for us to be able to help societies and industries with critical data and applications to improve weather and climate forecasts and knowledge. This improves economic efficiency, saves lives and provides information for climate change adaptation.

Why did you choose to partner with Valo?

In the first meeting, the Valo team quickly saw the potential of the company and understood our very technical product. Their entire team was immediately engaged, their diligence process was issue-driven (vs. spreadsheet-driven), and they were extremely thorough yet efficient. More importantly, before Valo had even made the investment decision, they were making C-suite introductions to potential customers, consulting on partnership opportunities, and offering excellent advice on our go-to-market strategy. We've appreciated Valo's continued support as we move from our pre-launch promise of superior data into our current proof of superior data.