RoadRunner Recycling:

Transforming waste management with an AI-powered recycling solution.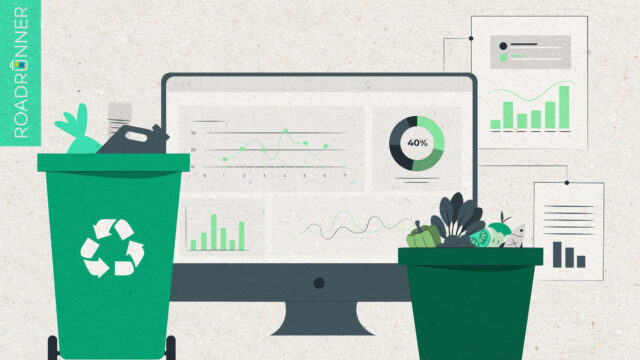 Though 75 percent of U.S. waste is recyclable, only 30 percent of solid waste is recycled.
Knowing that municipal solid waste accounts for 16% of human-related methane emissions and is the third largest source of those emissions in the US, these low recycling rates are not sustainable. Using AI and optimized fleet routing software, RoadRunner matches businesses with multi-stream waste haulers and sites, enabling customers to recycle more while spending less on waste management. The company's solution improves waste stream management in every major industry by up to 10X, including healthcare, manufacturing, education, retail, and hospitality.
By enabling enterprise customers to recycle more and spend less, RoadRunner is powering the circular economy for a brighter future.
Q & A with RoadRunner Recycling
What motivated you to found your company?

I am a builder by nature and someone who had worked in the waste industry prior to founding RoadRunner. Early on in my career, while crunching numbers for a waste division, I realized there were some major issues holding back this industry, especially in terms of advancing sustainability—something I felt would be one of the biggest problems facing our country in the next 50 years. I saw an opportunity from this realization to leverage my interest, research, and experience to transform the sector by developing a company that united technology and expertise to create a better, more sustainable process for waste & recycling management in the U.S. and, hopefully, beyond.

Why did you choose to partner with Valo?

From the beginning of this partnership, it was quickly apparent the parallels that existed between Valo's and RoadRunner's mission, values, and overall culture. Valo Ventures doesn't support just any idea, but instead commits clearly to its mission through action by investing in thoughtful technologies and innovative visions. Its support of our company is no different: RoadRunner believes in the power of technology to revolutionize commercial recycling—increasing landfill diversion while lowering costs—and knows that Valo is there to genuinely support us every step of the way to build a brighter, more sustainable future.