Visby Medical:

Transforming the order of diagnosis and treatment for infectious diseases.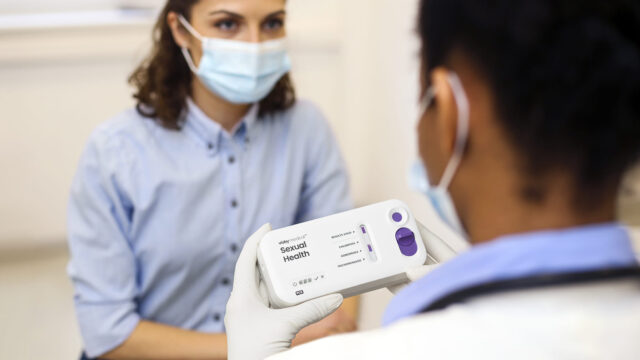 Excessive prescribing of medication for infectious diseases negatively impacts patient outcomes.
Visby Medical is accelerating the delivery of fast and accurate, palm-sized PCR diagnostics to the point of care, and eventually for use at home.
The company's proprietary technology development culminated in the world's first instrument-free, single-use PCR platform that fits in your hand and rapidly tests for serious infections with nearly 100% accuracy. Originally developed for sexually transmitted infections, the company's FDA-cleared, CLIA-waived Sexual Health Click Test for women returns accurate results within minutes. Visby also helped to fight the global pandemic via the Visby Medical COVID-19 Test, and its robust pipeline includes tests for other infectious diseases.