Modern Hydrogen:

Decarbonizing heat in buildings by converting gas to clean hydrogen through methane pyrolysis.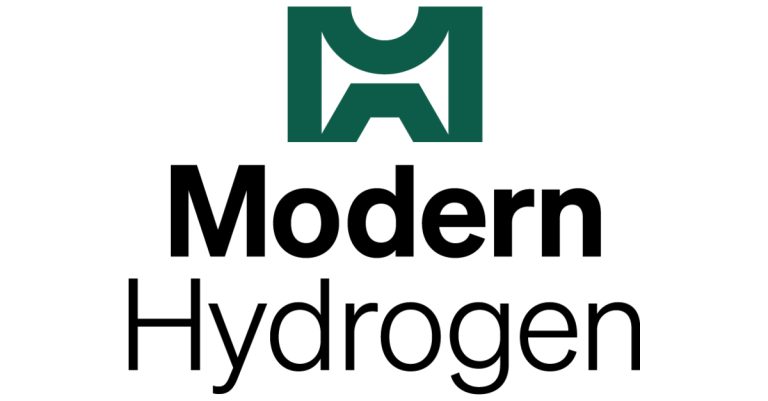 Heat comprises half of the world's energy consumption and contributes more than 40% of global energy-related CO2 emissions.
Modern Hydrogen has developed an innovative technology process known as concurrent combustion methane pyrolysis to decarbonize heat in buildings and industrial manufacturing sites. It's designed to produce clean hydrogen and solid carbon using only natural gas and air as inputs. Hydrogen created by this clean pyrolysis process is a low-cost, drop-in solution that can be deployed at customer sites utilizing existing gas transportation infrastructure.. And the solid carbon resulting from the process is being turned into useful products such as asphalt, construction materials, automobile tires and soil amendments.
Modern Hydrogen's solutions enable immediate decarbonization at scale for emissions-intensive, heat-intensive processes, creating a critical pathway to achieving our net zero goals.
Q & A with Modern Hydrogen
What motivated you to found your company?

Modern Hydrogen's mission is to make energy both cleaner and cheaper. Making energy cleaner is obvious nowadays. But why cheaper energy? It's a bit personal. I was born in Taiwan in the '80s, and was lucky not to have experienced hardship growing up. But this wasn't the case for my extended family, who faced extremely challenging circumstances. To this day, increasing the use of energy is still the best predictor of quality of life across the globe. When my co-founder and I had the chance to work on energy-related challenges at an incubator, there were two key angles to solve: First, we wanted a solution that would involve breakthrough technologies for hard-to-decarbonize sectors such as heating. And second, we wanted to build a solution that not only reduced CO2, but did so affordably.

Why did you choose to partner with Valo?

Valo's belief is that profit and purpose go together naturally, and the firm really lives up to that. Valo is well connected with many titans of energy and utilities, and has been able to add value and make introductions before we even closed the investment round! Plus, it turned out Scott Tierney was a trusted former business partner from a mentor of mine from another deep tech energy startup and thus was phenomenally recommended. It was a no-brainer for Modern Hydrogen to join forces with Valo.