Simbe Robotics:

Automating shelf intelligence for retailers to improve inventory management and operational efficiencies.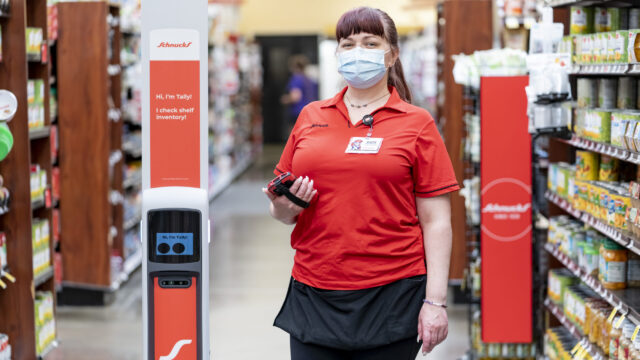 The lack of shelf intelligence costs global retailers $1.9T+ in lost revenues due to out-of-stock items and overstocks.
Simbe's Tally is a fully autonomous in-store robot that provides data-driven inventory solutions for physical retailers. Using both computer vision and RFID scanning technology, Tally provides retailers and their global CPG brand partners with actionable, e-commerce-level insights to help reduce overall waste and improve order accuracy. Tally improves the customer experience by helping reduce out of stocks and overstocks.
Simbe leverages several technological advancements to enable retail employees to focus their energy on improving customer satisfaction and retail store operations.
Q & A with Simbe Robotics
What motivated you to found your company?

We have all experienced the frustration of visiting a store only to find the item we're searching for is out of stock. This not only inconveniences shoppers but also represents a lost opportunity for retailers and brands. With grocery stores providing nearly 80% of our daily caloric intake and essential everyday items, it's crucial to have accurate knowledge of product availability on the shelves. That's why we founded Simbe: to tackle one of the most significant challenges in retail and the global supply chain - inventory management. Our data-driven solutions revolutionize the shopping experience, benefiting retailers, brands, and consumers worldwide.

Why did you choose to partner with Valo?

We were drawn to the Valo team's extensive experience in partnering with growth companies and driving impact in transforming traditional industries. As we delved further, it became clear that they were not only committed to investing in solutions for some of the world's most pressing issues, but they were deeply passionate about serving as collaborative thought partners and providing unwavering support to their portfolio companies. Offering their expertise, network, and valuable insights on strategy and governance.