SINAI Technologies:

Empowering organizations to achieve net-zero targets through decarbonization software.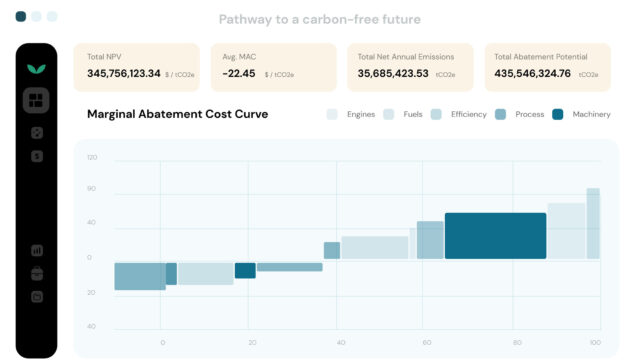 While more than one-third of the world's largest companies have net zero commitments, 93% of them will fail to achieve that goal without more advanced decarbonization intelligence.
SINAI Technologies' software platform helps companies decarbonize value-chain-wide emissions by enabling more intelligent carbon emission measurement, reporting, mitigation, and pricing. The company is already having a positive impact, having worked with organizations in many high-emitting sectors, including steel, manufacturing, transportation, utilities, agriculture, and food and beverage.
SINAI Technologies was selected among hundreds of candidates to be one of the World Economic Forum's "Technology Pioneers." This is a distinguished group of 100 early- and growth-stage companies from around the world deploying new technologies and innovations poised to positively impact business and society.
Q & A with SINAI Technologies
What motivated you to found your company?

I've been working in sustainability for over 15 years and saw many opportunities for software in this space. In 2017, after completing a program at Singularity University and learning all about exponential technologies, I was sure that software was the right solution to a lot of problems. It was not easy in the beginning, I had just moved to the U.S. and I was building a life from scratch at the same time that I was building SINAI. I sold this idea of a "Carbon Pricing Software" to ArcelorMittal, and it all basically started there.

Why did you choose to partner with Valo?

Besides the mission alignment, Valo is well positioned in the European market and among many different industries. Scott, Julia, and Mona have a lot of experience in the financial sector and are passionate about helping entrepreneurs to succeed. Everything came together very well!