eduMe:

Training, engaging, and empowering the mobile enterprise workforce.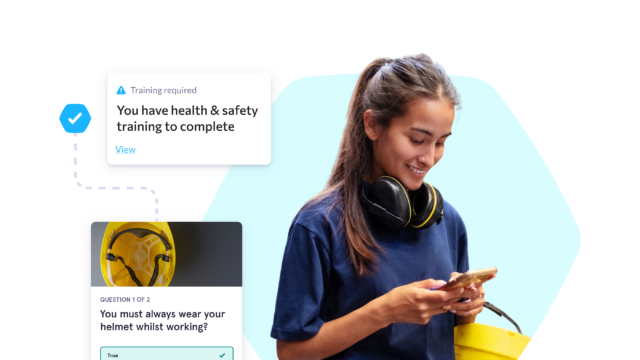 A mere 16% of employees worldwide are engaged in their work, which has a direct correlation to productivity.
The team at eduMe knows that knowledge has real business value. As a result, they approach training as an exercise in driving ROI—helping their enterprise customers decrease employee churn, increase sales, onboard more effectively and improve customer service. Their interactive, asynchronous, short-form, rich media platform helps accomplish those big goals by thinking small. Its mobile micro-learning app enables business users to easily create content, and enables employees to easily consume that content wherever and whenever they require it.
eduMe's mobile platform meets the needs of the global workforce that is increasingly distributed and "working from anywhere." By helping to train, engage and empower the workforce, eduMe helps drive ROI for employers while making work more meaningful and rewarding for employees.
Q & A with eduMe
What motivated you to found your company?

Having worked in a variety of large organizations, I found they were struggling to train and engage their people. Existing methods were old-fashioned, clunky and not designed for the mobile, deskless era of a new generation workforce. This led me to build a mobile-first solution that gives people easy access to the information they need—anytime, anywhere. My vision of Workforce Success is where each and every person is informed, engaged and empowered to deliver their best.

Why did you choose to partner with Valo?

When the time came for us to raise our Series A, the first investor I turned to was Valo. Having built a relationship with the Valo team over some time, I held them in high regard with respect to their professionalism, knowledge of the market, and the fact that they are genuinely nice people I could see myself working with for many years to come. They bring their whole selves to the partnership and I feel that we are one team working towards a shared mission.